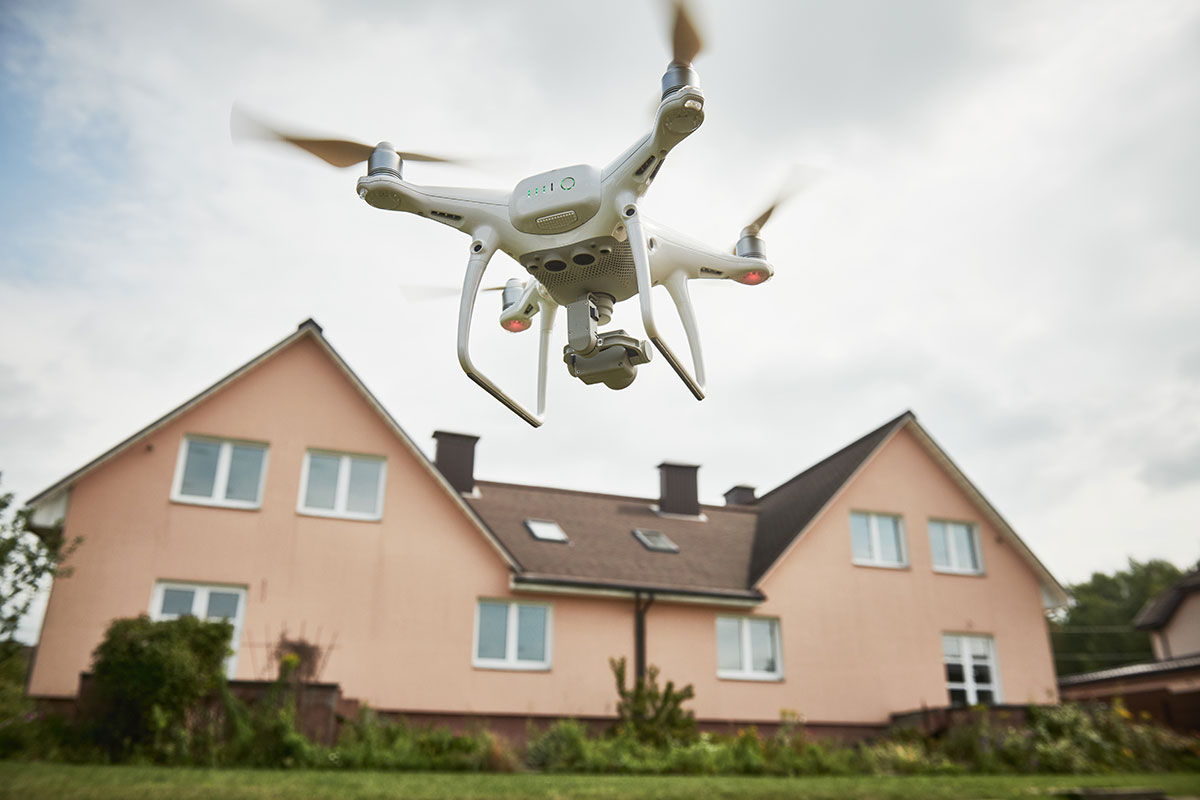 14 Jan

How Drones Improve Property Management

Many people are starting to get on board with the use of drones both recreationally and professionally. Drones are a type of technology that allows for an aerial view by flying into the air much like a toy helicopter or plane that is remote-controlled. With the addition of a camera that feeds into a computer system, including your phone, you have the ability to see what something looks like from above. This is advantageous due to the fact that not only can you have a better observation point for your property, but you can also see any potential repair work without having to scale a ladder. It can be both accurate and convenient.

Benefits of Using Drones for Your Land

Being able to see all angles of your property is often considered essential to maintaining upkeep of buildings and lots. You can capture both stills and panoramic images that allow you to see the full picture of your investment. These can especially help development companies who would prefer to see the whole area at once rather than individual segments. Even with massive images that may need to be broken down into smaller pieces, it is still possible to put them together to show the entirety of the property. This can allow for a greater view and as a result, give a more accurate assessment of the land.

One of the best ways a drone can help with property is in better planning for improvements or remodeling. For example, if a roof needs to be repaired on one or more buildings, it can be easier to measure with an aerial view and makes it so there is less of a chance for error when it comes to sizing. Especially when on a tight budget, fewer mistakes can save you both time and money while allowing the contractor to plan with greater accuracy.

The use of a drone can also help improve your property value. When a potential buyer is able to see exactly what you are offering, they can feel more confident in their purchase. In addition, the use of a drone will allow you to not only be able to see all of your properties at once, especially if they are not close together, but also give you a sense of security since you can have eyes on them at all times if necessary.

If you are interested in finding out more about how a drone can help secure your property investment, please check out what we have to offer on our website. From videos to photography, we are confident you will like what you see.