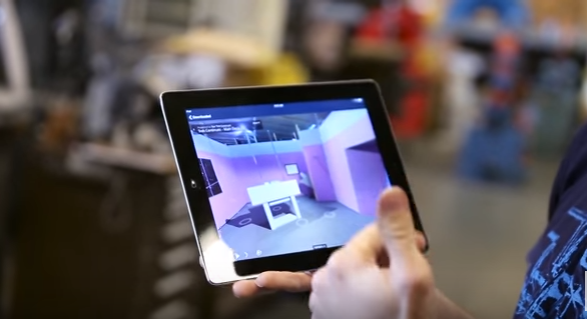 03 Jul

Multiple Use for Matterport Floor Plans Boca Raton

With Matterports technology you have the ability to combine both the physical and the digital world and create 3-D models of space which is changing the way realtors are marketing properties. Other than the real estate market, there are several other verticals that are beginning to use this innovative media. Here are a few of the other applications currently using Matterport's innovations.

Construction is starting to step into this realm because of the ability to take measurements in which they can upload the 3-D model in real time, allowing them to make decisions with architects, designers and contractors on the fly. This science is ideal as the decision-makers can view this imagery from anywhere in the world. This type of automation allows both time and money to be saved.

Interior designers have caught the 'buzz' and their understanding of the concepts of mapping the room. This Photorealism allows them to move from any vantage point in the room but it gets better. Not only are they allowed to view any room in true dimension, they can also manipulate particular features such as floor finishes as well as paint. If they are working with a client who lives out of state, they are able to share their designs through a tablet or mobile phone. This gives the designer and the client the freedom to discuss change prior to work to be done. It also allows them to view from the privacy of their own home or office. They can also add photo hotspots within the designs to give a greater viewing experience.

Big box stores and retailers are taking advantage of staging their floors. Prior to their renovations they can take the true dimensions from floor to ceiling, creating models for new layouts. These files can be saved and shared through the cloud which gives them a multitude of communication with the rest of their team.

Travel agencies and the hospitality industry are now offering the opportunity for their guests to view their properties prior to reservation. Their clients can log on and visit the venue. Once they are viewing the design, a Mattertag can be placed anywhere for additional messaging and advertisements.

Travel destinations, Design/Build and retail are just beginning to tap into this newer mechanization that is changing the way we view property. We'd like to hear from you if you're in South Florida and how you're using this technology.

For more information on 3-D imagery, contact our offices.